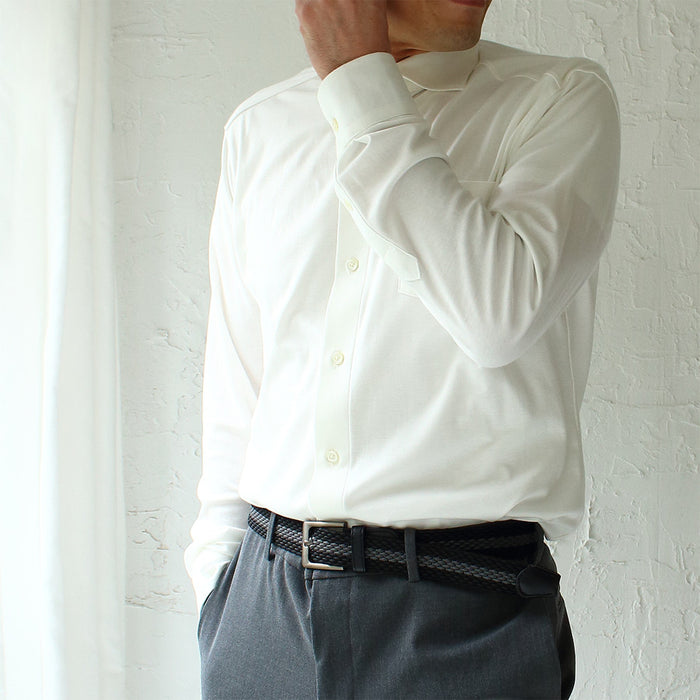 Premium shirts that express dignity and gentleness.

The rare material and careful sewing make this an elegant shirt. It has a dressy feel, but can also be worn in casual situations.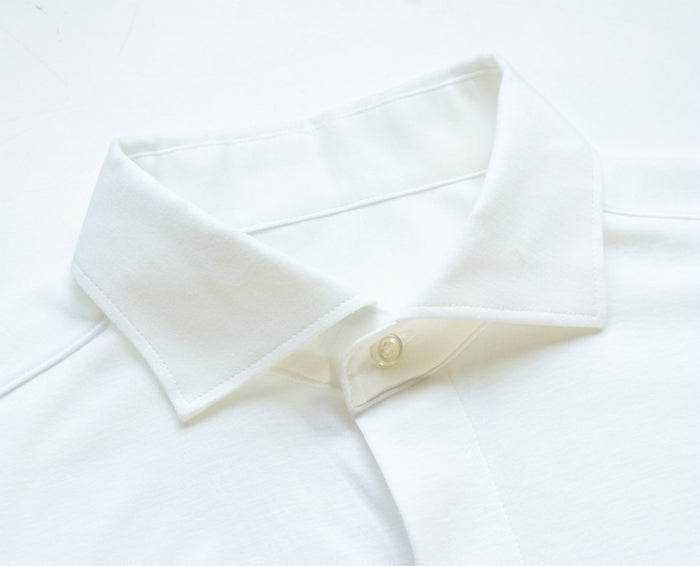 Wide spread collar for a clean look

The spread-collar, which gives a clear and casual impression around the neck, is a recommended style for business occasions as well as for casual wear.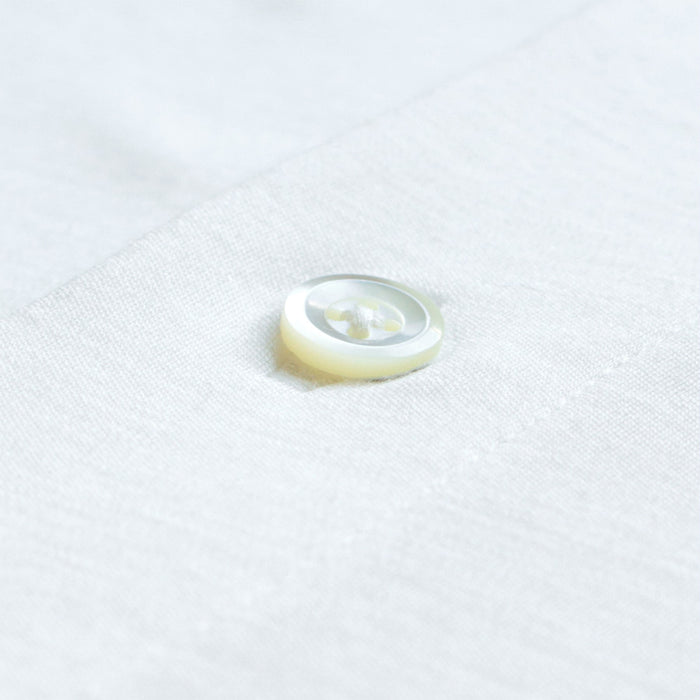 Natural high-grade shell buttons used.

For the buttons, luxury natural shell buttons are used that do not spoil the atmosphere of the fabric.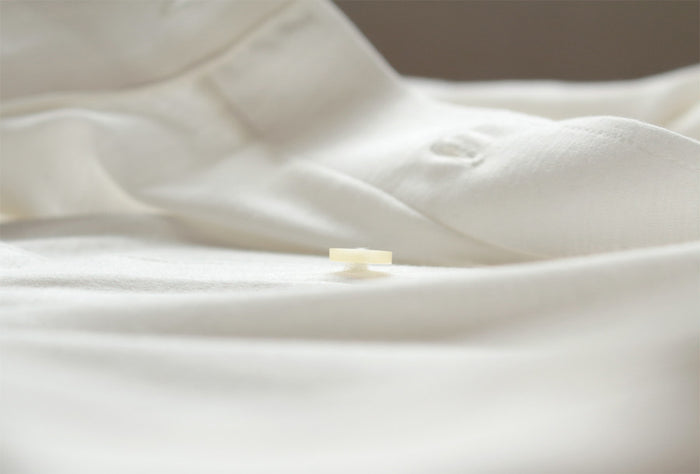 Thread shank buttons

Each button is carefully root-rolled one by one. The thread shank not only increases the strength of the button but also creates a gap between the button and the fabric, which has the advantage of making the button easier to put on and take off. The buttons used are also made from rare natural shell buttons.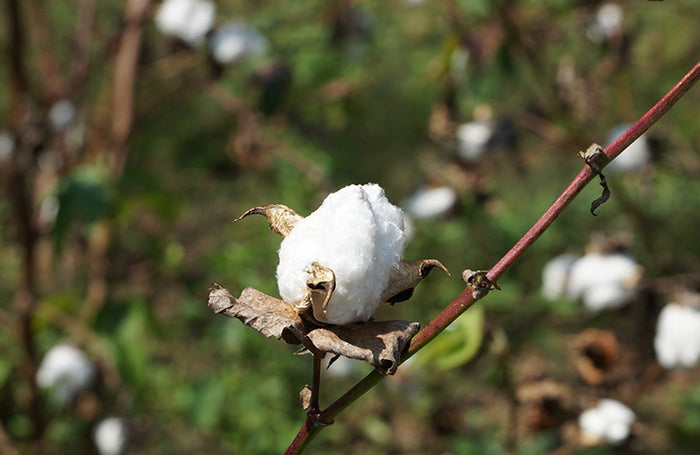 Only 0.003% of the total harvest, the rare cotton 'Suvin Gold'.

"Suvin Gold" is a high-grade cotton originating from India. Suvin was created by combining the 'Sujata' variety of Indian cotton and the 'St. Vincent' variety of Sea Island cotton (thus named SuVin), and boasts one of the world's longest staple lengths. Only the best quality first and second-plucked Suvin cotton is selected as Suvin Gold. While approximately 25 million tonnes of cotton is harvested annually worldwide, only about 400 tonnes of Suvin Gold is harvested, making it an extremely rare variety.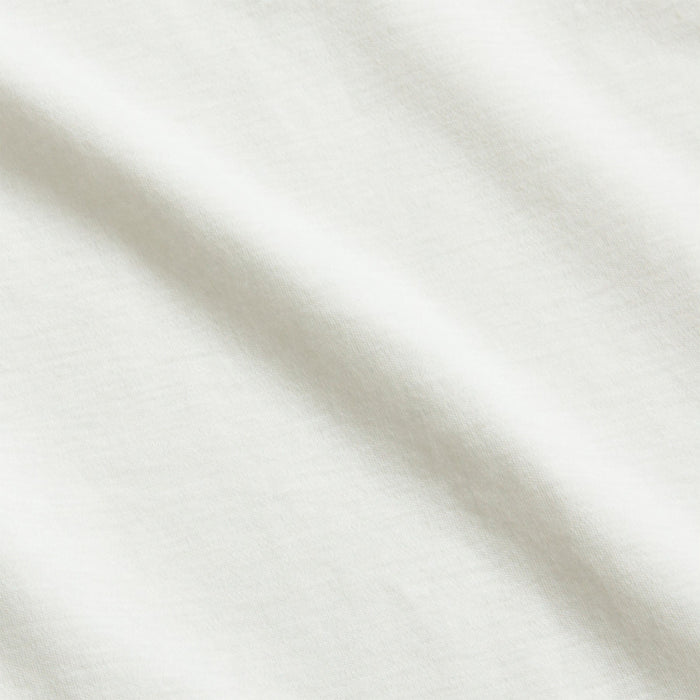 Premium fabric made from Suvin Gold cotton

Of the Suvin Gold, which originally has very long fibres, only those with fibres above a certain length are selected, and only carefully selected extra-long staple cotton is processed into yarn and fabrics. The rare extra-long staple fibres of Suvin Gold are not only long and strong, but also very delicate, soft and supple to the touch. It is also characterised by its unique silk-like lustre and moist texture due to its rich oil content. This fabric is truly made from the world's finest extra-long staple cotton.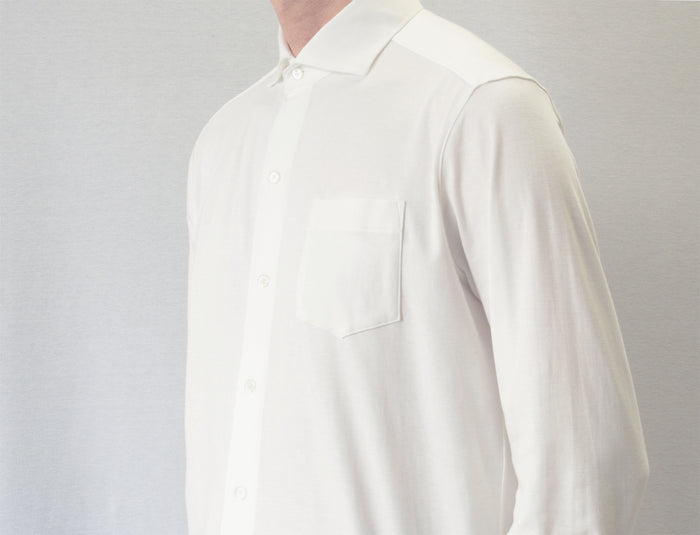 Gentleness that softly envelops the body

The fabric made from Suvin Gold has a fine smoothness and moist softness that you can feel just by putting the sleeves on. Its elasticity makes it light and easy to move in, and it can be easily adapted to changes in size and shape, allowing it to be worn for a long time. This shirt is soft and blends in with the skin, just like a piece you've loved for a long time.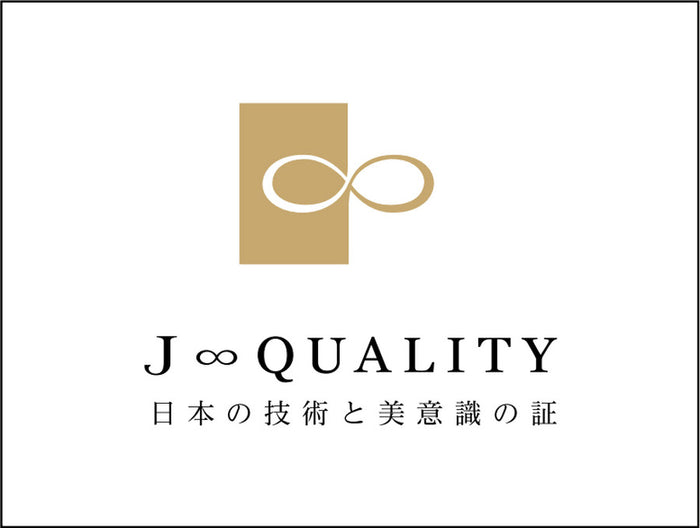 J∞QUALITY certification

This product has received the J∞QUALITY certification, which indicates that it is a genuine Japanese apparel product, and all dyeing and knitting of the fabric is produced in a Japanese factory certified under J∞QUALITY.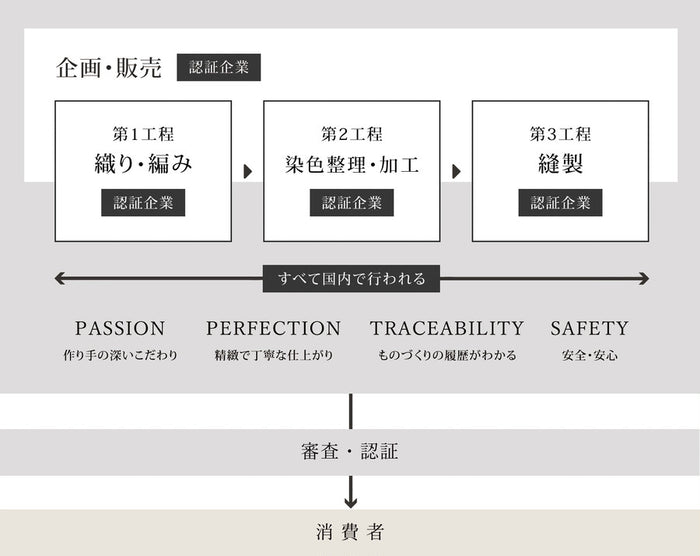 What is J∞QUALITY?

J∞QUALITY certifies that all processes - weaving, knitting, dyeing, sewing, planning, and sales - are carried out in Japan. The products are not only made in Japan but are also safe and secure, as the background of each manufacturing process can be seen as well as the sales process. In order to obtain certification, the products must also have been carefully crafted with refinement and care, with deep commitment and creativity on the part of the makers.

J∞QUALITY, a proof of true Japanese quality, is produced by manufacturers who thoroughly pursue quality and allow no compromise at all, not only in sewing but also in materials and processing.

T2000030 Approved by J∞Q Promotion office.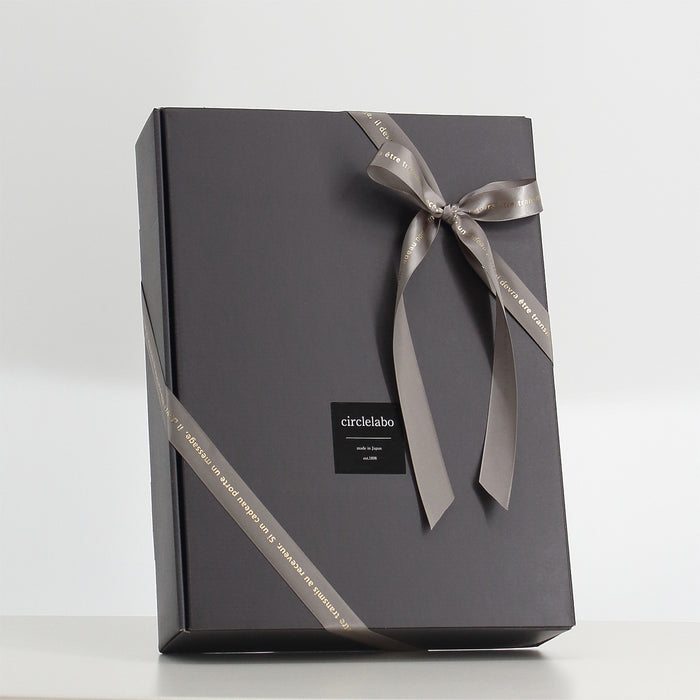 A gift for a loved one...

circlelabo offers gift wrapping for your loved ones. If you wish, please select gift wrapping on the cart screen.
Recommended products for you