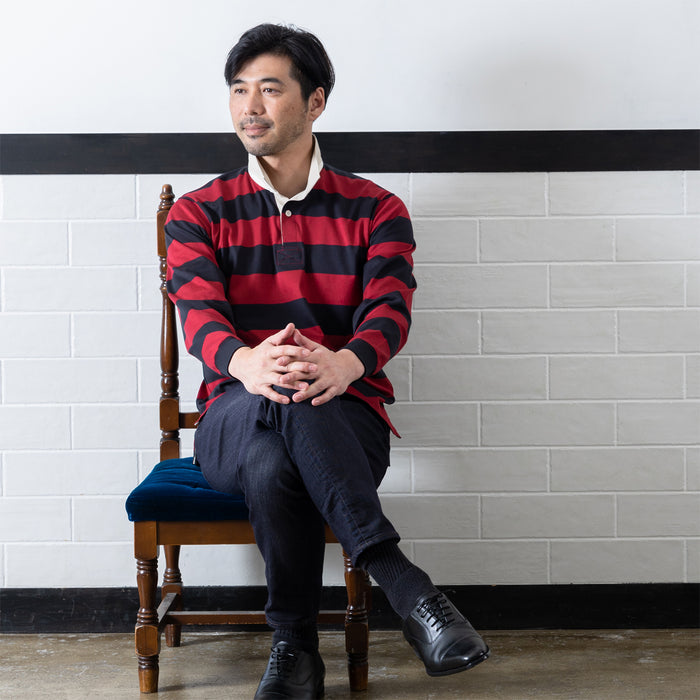 Classy casual update of New Zealand-style rugby shirts, the home of rugby.

The New Zealand-style rugby shirt inherits specifications from New Zealand, the home of rugby, and is finished in 100% Supima cotton double-mercerized fabric, updating the heavy-duty rugby shirt into lightweight elegant casual wear.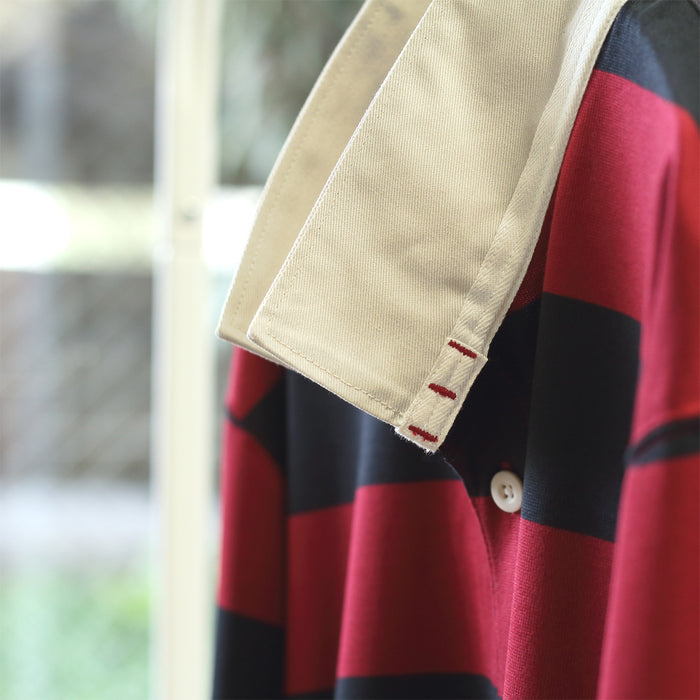 Herringbone double neck tape with triple bar tacks

It features twill tape neck reinforcement from the front and back with three bartacks.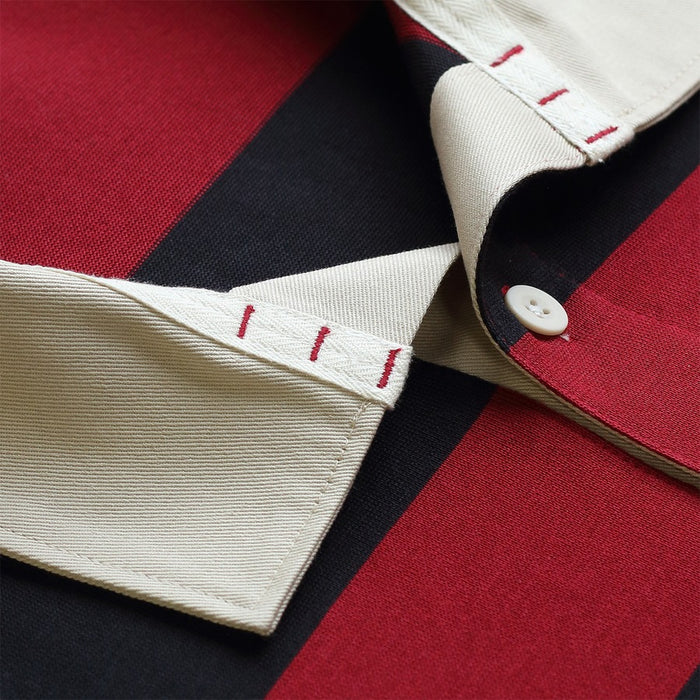 Three bar tacks at the ends of the double tape for durability. The use of threads in the same colour as the body gives an accent to the design.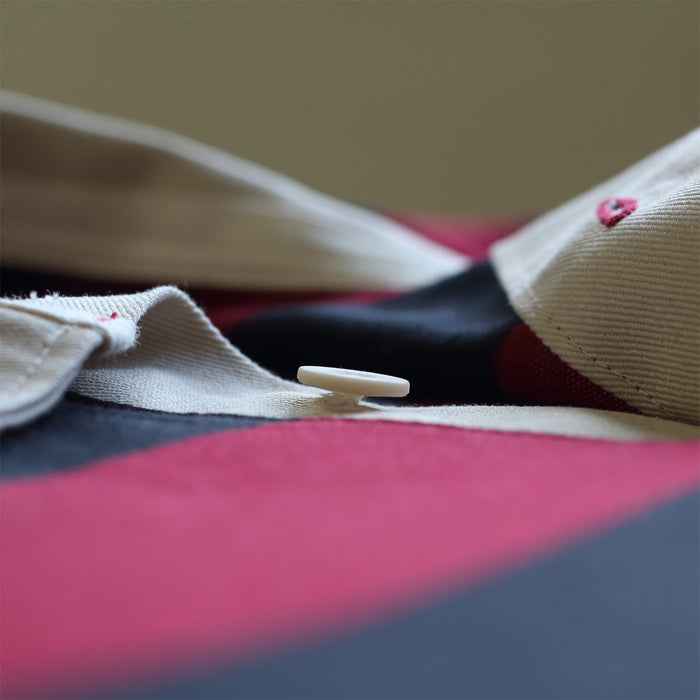 Thread shank buttons

Each button is carefully root-rolled one by one. The thread shank not only increases the strength of the button but also creates a gap between the button and the fabric, which has the advantage of making the button easier to put on and take off.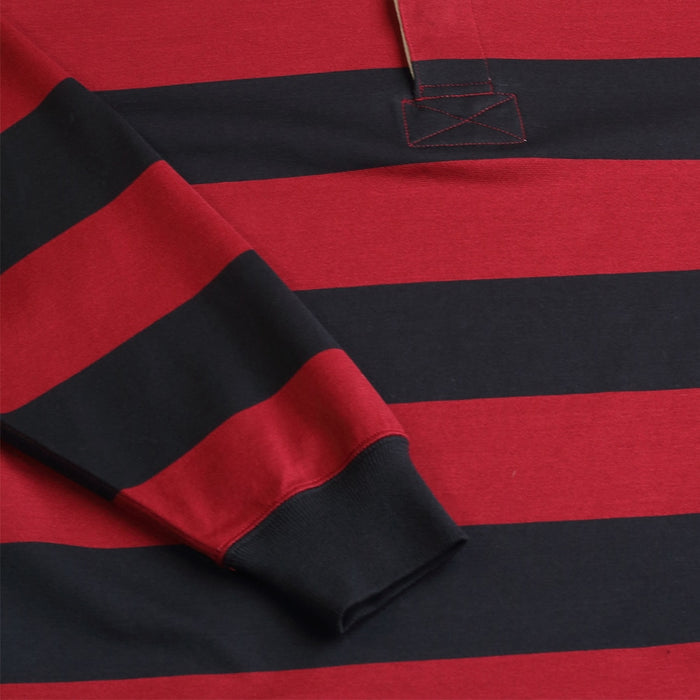 Classic stripe

The stripes are 6.5 cm x 6.5 cm classic patterns. This thick stripe found on rugby shirts is said to have been used to make the player's body look much larger.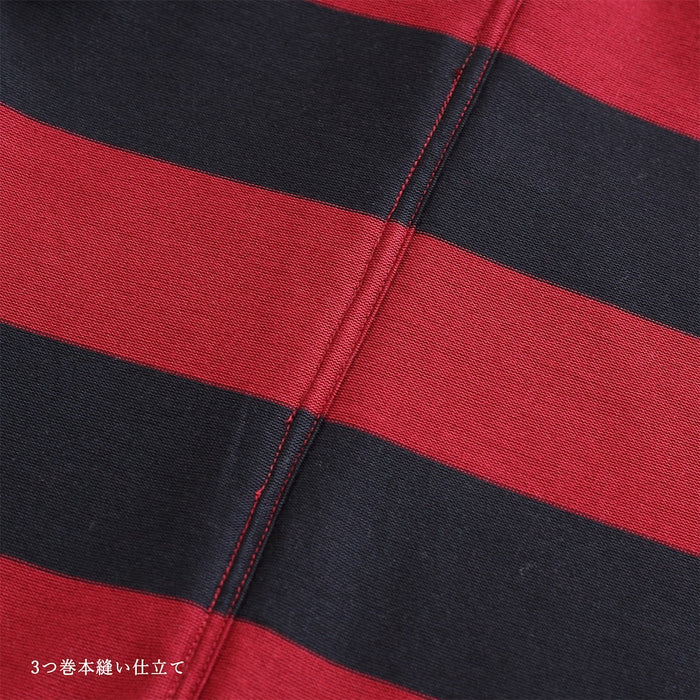 Even the backside has been taken care of.

The shirt's sides feature flat felled seams that are topstitched for a comfortable feel against bare skin. Typically, only overedge stitches are used in this area, similar to the placket.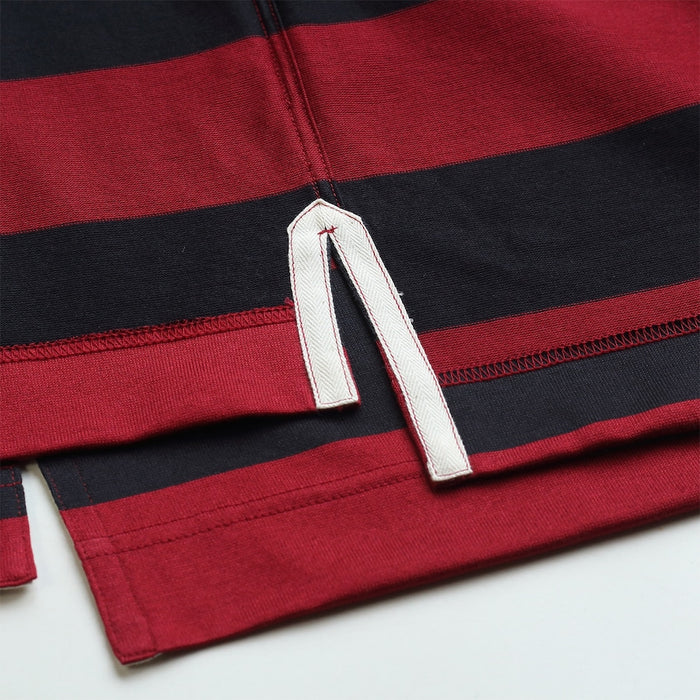 Taped side vents

It features side vents with thick herringbone tape. Not only does this increase the casual appearance, but it also adds durability and prevents the slit from unraveling.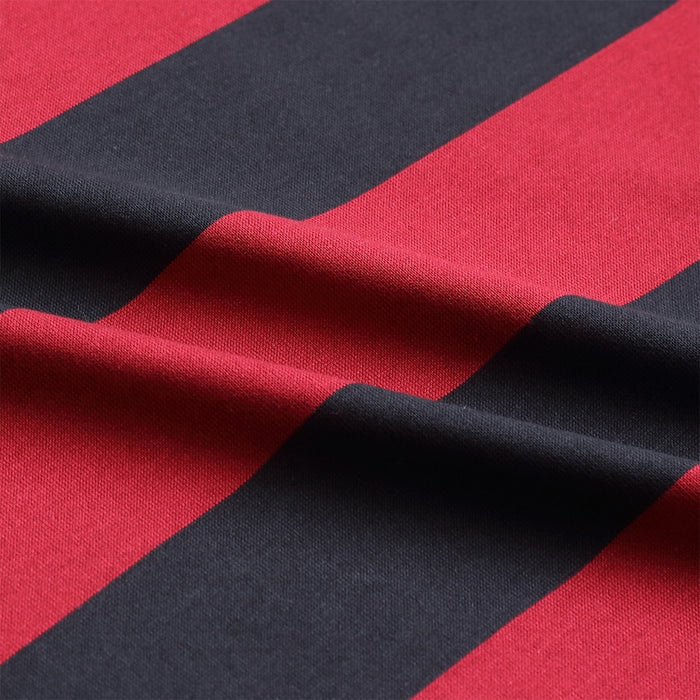 Bespoke striped fabric by circlelabo.

100% Supima cotton is spun and mercerized (double mercerized) at two stages - the yarn stage and the fabric stage - to create a fabric with a smooth feel and a silky sheen. The surface is free from fluff and has an elegant finish.

*In order to give it a unique texture and luster, the fabric is made thinner than typical rugby shirts.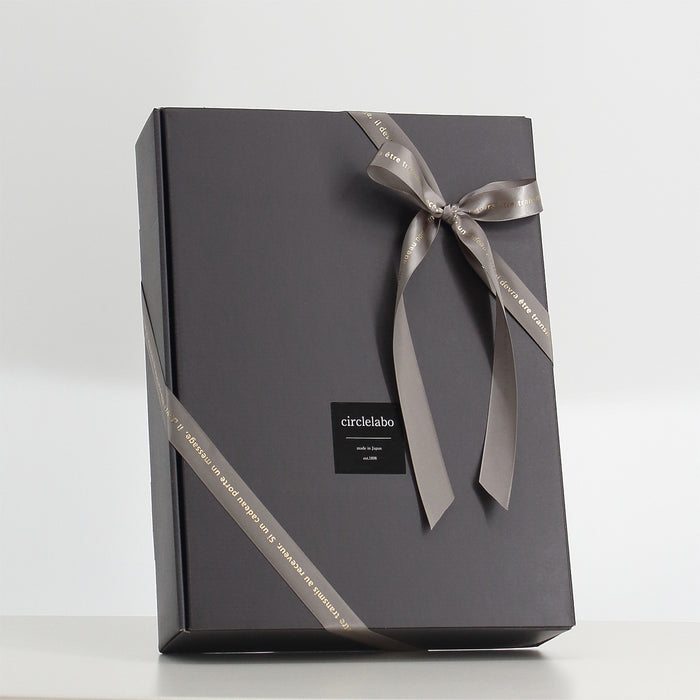 A gift for a loved one...

circlelabo offers gift wrapping for your loved ones. If you wish, please select gift wrapping on the cart screen.
Recommended products for you