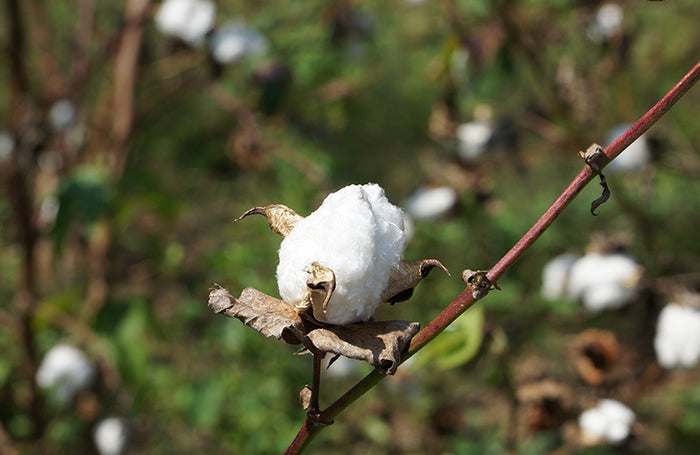 Suvin Gold, a high-grade cotton of Indian origin

Cotton powerhouse India boasts the world's largest cotton production, with longer-staple cotton being grown from north to south. Tamil Nadu, India's southernmost state, benefits from both the east and west monsoons, enabling the cultivation of Suvin, the highest grade of Indian cotton with extra-long staple (ELS). Suvin was created by combining the 'Sujata' variety of Indian cotton and the 'St. Vincent' variety of Sea Island cotton (thus named SuVin), and boasts one of the world's longest staple lengths. Only the best quality first and second-plucked Suvin cotton is selected as Suvin Gold. While approximately 25 million tonnes of cotton is harvested annually worldwide, only about 400 tonnes of Suvin Gold is harvested, making it an extremely rare variety.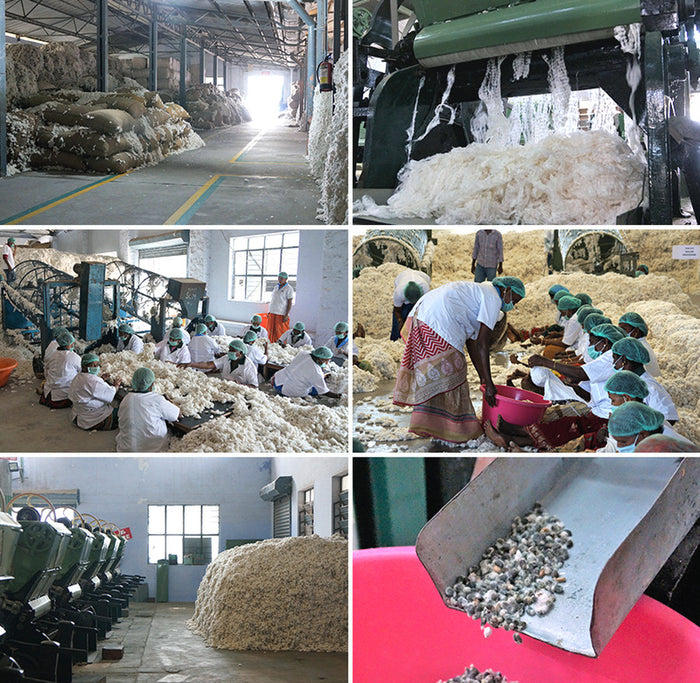 Fabrics with Suvin Gold

Of the Suvin Gold, which originally has very long fibres, only those with fibres above a certain length are selected, and only carefully selected extra-long staple cotton is processed into yarn and fabrics. The rare extra-long staple fibres of Suvin Gold are not only long and strong, but also very delicate, soft and supple to the touch. It is also characterised by its unique silk-like lustre and moist texture due to its rich oil content. This fabric is truly made from the world's finest extra-long staple cotton.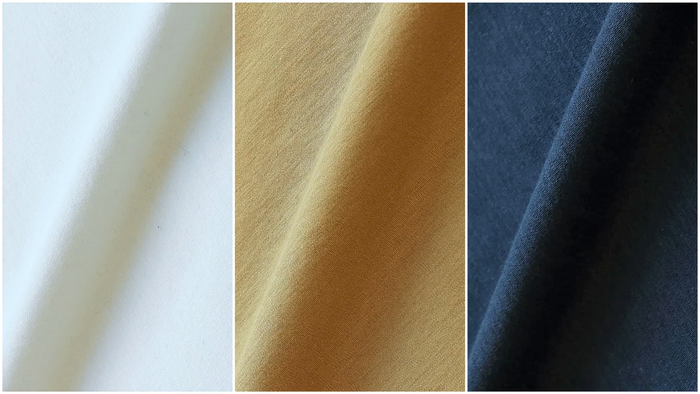 A fabric that won't become see-through when worn alone.
You'll love the luxurious feel it offers, making it a comfortable choice for wearing on its own.

Single jersey fabric is a popular material for regular t-shirts, and one side of the fabric is smoother than the other. Whereas the interlock fabric, also known as double knit fabric, has the same structure on the front and back like two layers of right-side single jersey fabric knitted together.

To compensate for the thinness of the fine-count fabric often used in high-end dress shirts, a double layer of this 100/1 interlock fabric results in this top that is not transparent, feels luxurious, and has a pleasant texture.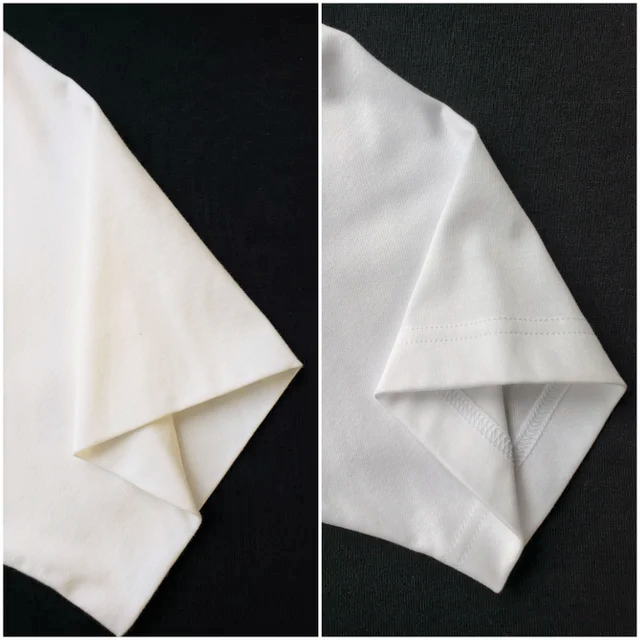 Comparison with common T-shirt cuffs

The construction of pattern is ingeniously designed so that there are no folded seams at the cuffs.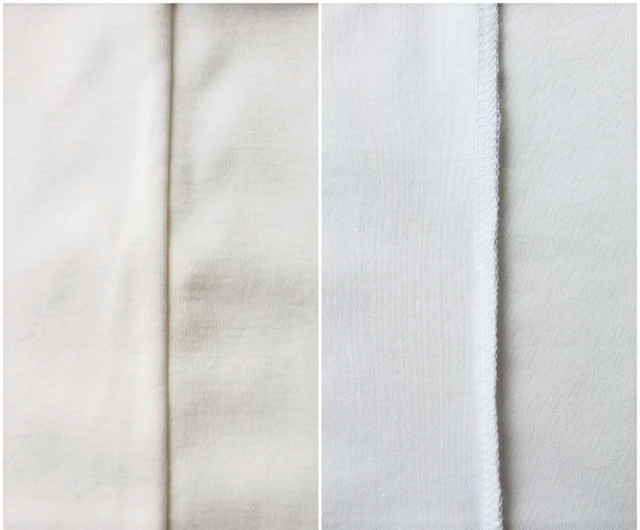 Comparison with common T-shirt side seams

The outer and inner fabrics are sewn separately and then again sewn together, so that the seam allowance is beautifully hidden inside.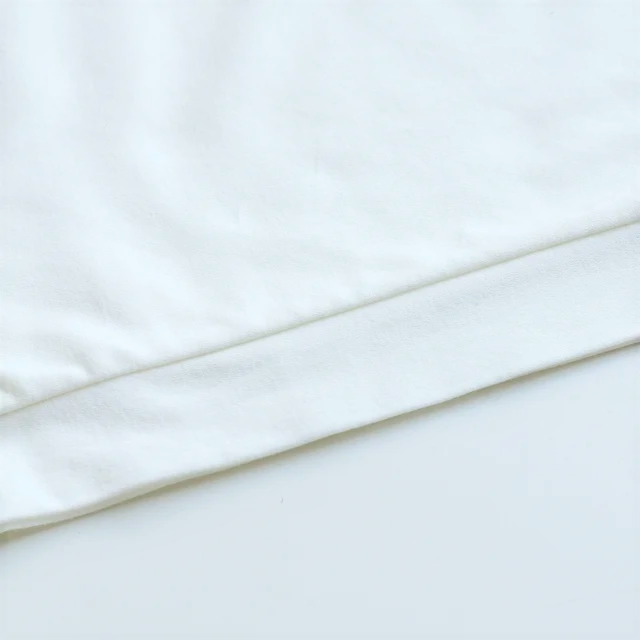 Banded bottom hem

The hem has a sweatshirt-like banded bottom so that it can be worn as wardrobe hero outerwear rather than as underwear.
Recommended products for you