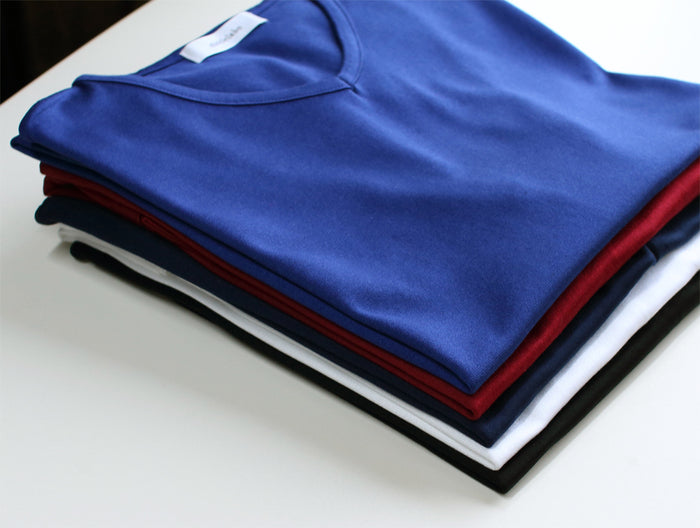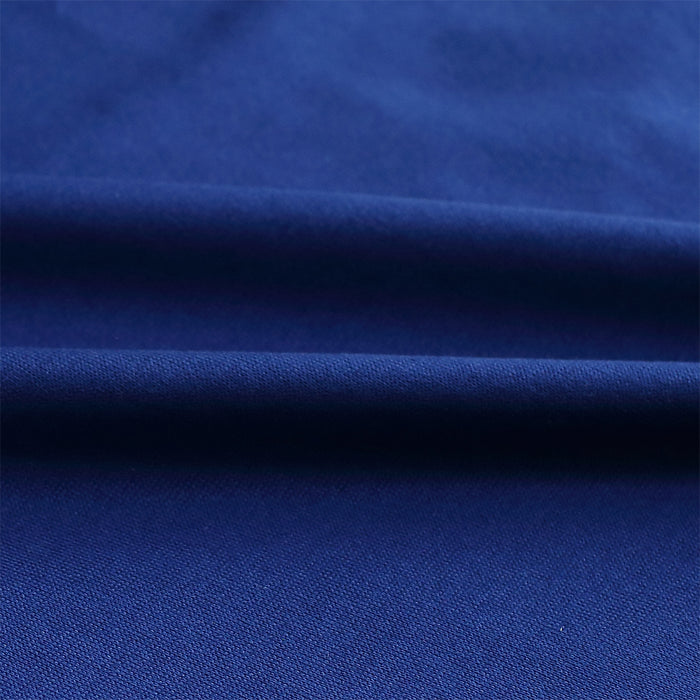 Luxuriously smooth and adorned with a silky sheen.

We've chosen extra-long-staple cotton cultivated over an extended period for this knit. The double mercerized treatment imparts a smooth, refined texture and an elegant sheen, making this piece suitable for both casual and stylish occasions.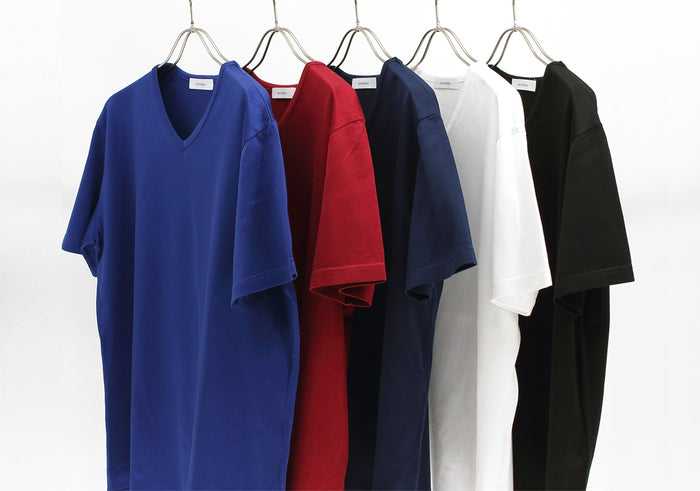 Choose between 'basic' or 'accent' colors.

In addition to the ever-popular standard colors that effortlessly coordinate with any outfit, our collection also offers accent colors to suit your unique style.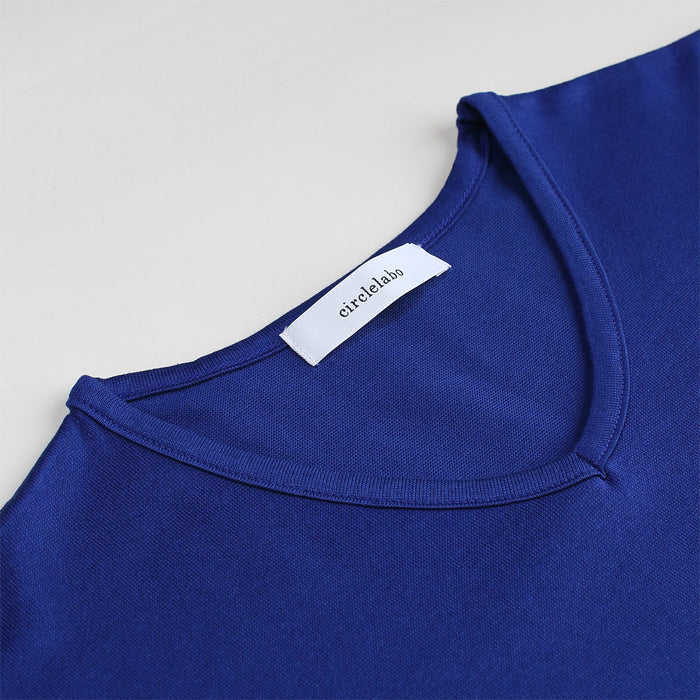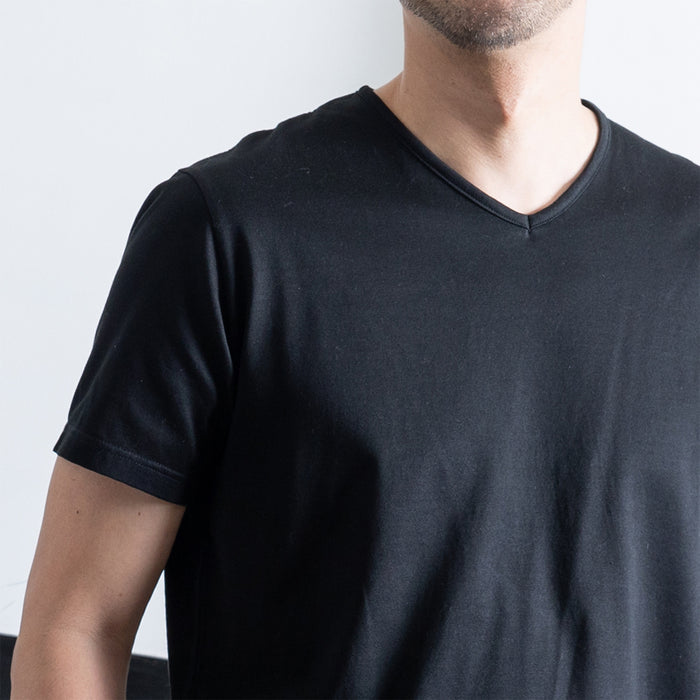 Elegant V-neck designs tailored for adults.

Ideal as a standalone wardrobe staple or as a versatile layer beneath jackets and more. The gracefully contoured neckline conforms to your neck, offering a polished and refined appearance.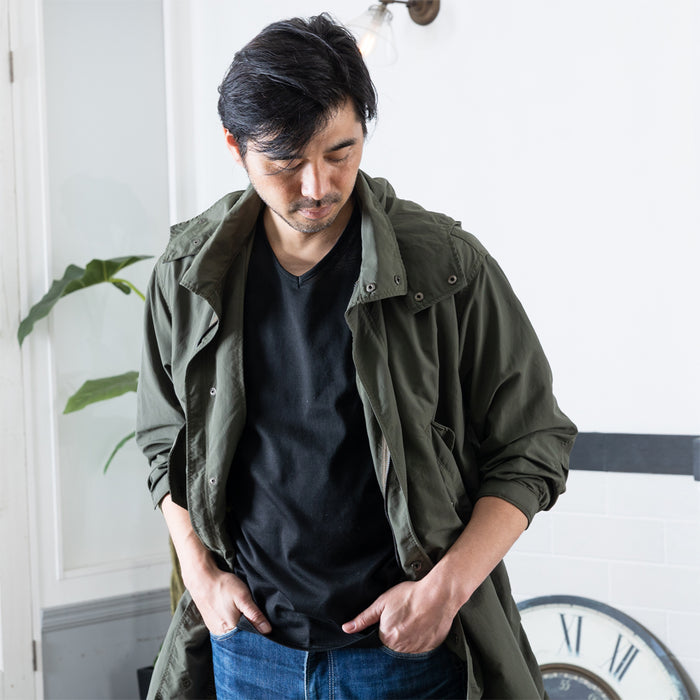 Versatile for use as an undergarment or a standalone piece.

The silhouette strikes a perfect balance, neither too slim nor too bulky. It's a timeless silhouette designed to withstand changing trends, offering exceptional durability. This versatile item seamlessly complements any outfit, whether you're at the office or enjoying a holiday.
Recommended products for you