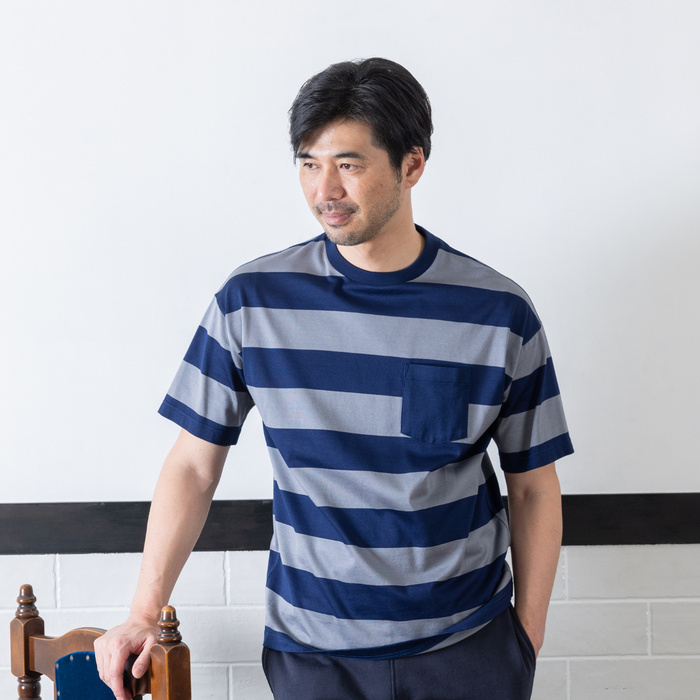 Extra-long staple fiber Supima cotton originating from the USA.

The fabric is made from Supima cotton. This extra-long staple cotton (ELS) is produced only in certain hot and dry regions of the USA and is highly rare, with less than 1% of all cotton grown in the world. High-quality extra-long-staple cotton, which has the longest fibers of any cotton, is approximately 38 mm long, has excellent uniformity and the fibers have a natural twist to them.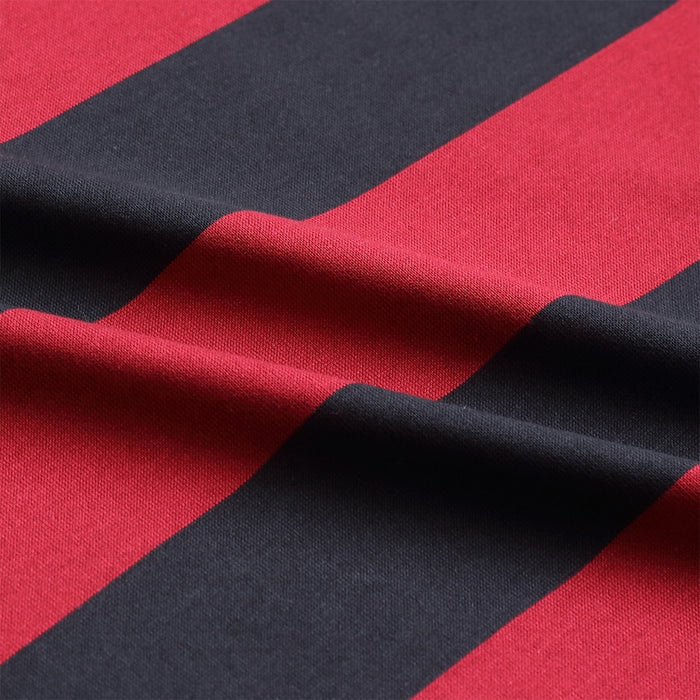 Bespoke striped fabric by circlelabo.

100% Supima cotton is spun and mercerized (double mercerized) at two stages - the yarn stage and the fabric stage - to create a fabric with a smooth feel and a silky sheen. The surface is free from fluff and has an elegant finish.

*In order to give it a unique texture and luster, the fabric is made thinner than typical rugby shirts.
Recommended products for you