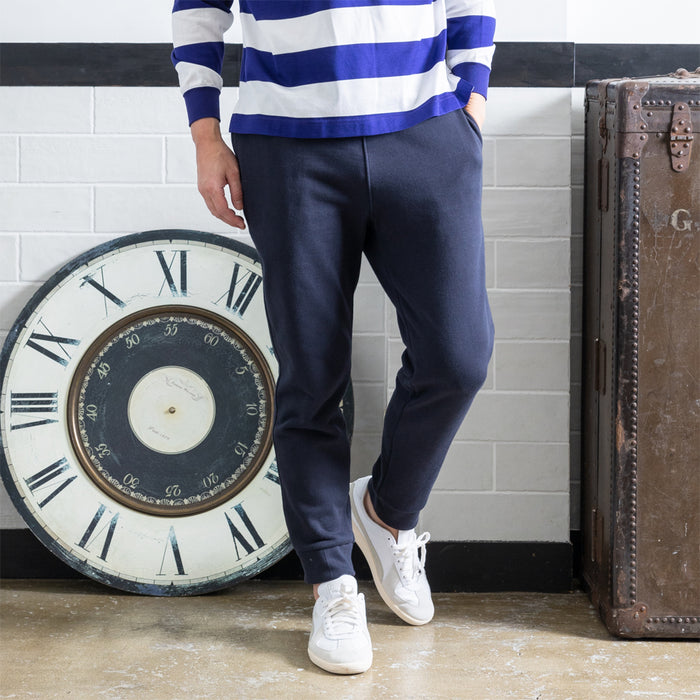 Sweatpants with a fluffy, gentle fit created by Sea Island cotton and vintage "loopwheeler".

Sea Island cotton is a type of cotton that is considered the finest quality, often referred to as the "jewel of fibers" and the "miracle cotton". To create this product, American Sea Island cotton yarns are knitted on a rare vintage knitting machine that can only produce 1 meter of fabric per hour. The result is a pair of sweatpants that is soft and comfortable to wear and durable enough to maintain their shape after washing.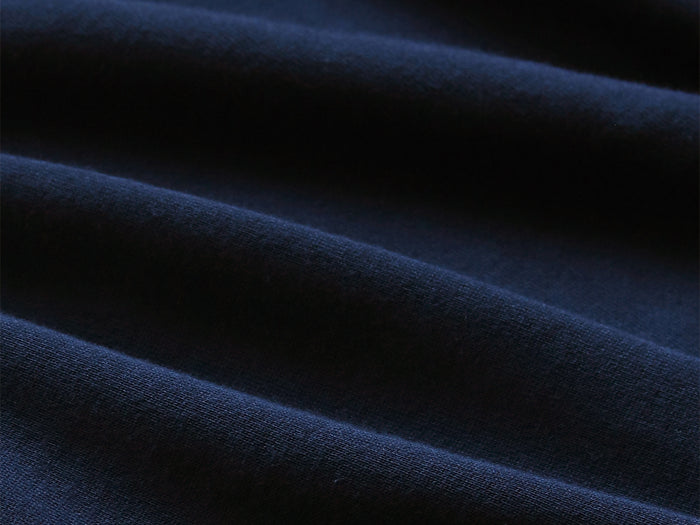 Loopwheeled fabric characteristics

The yarn is knitted slowly and carefully on a loopwheeler, leaving a generous amount of space in the knit so that the yarn is not overloaded, and the soft texture of the yarn itself can be made into a fabric without damaging it. This gives the fabric an exquisite volume as if it were knitted with air, and it is soft and firm, with little shrinkage after washing, so it hardly loses its shape.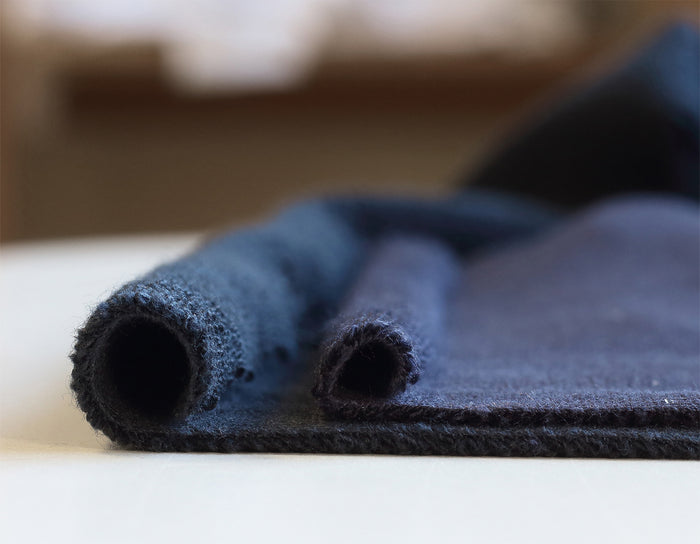 *The left image shows the loopwheeled loopback fleece used for this product, while the right is the typical lining.
The inside is not brushed but is lined with cotton loops, which are highly moisture absorbent and can be worn all year round.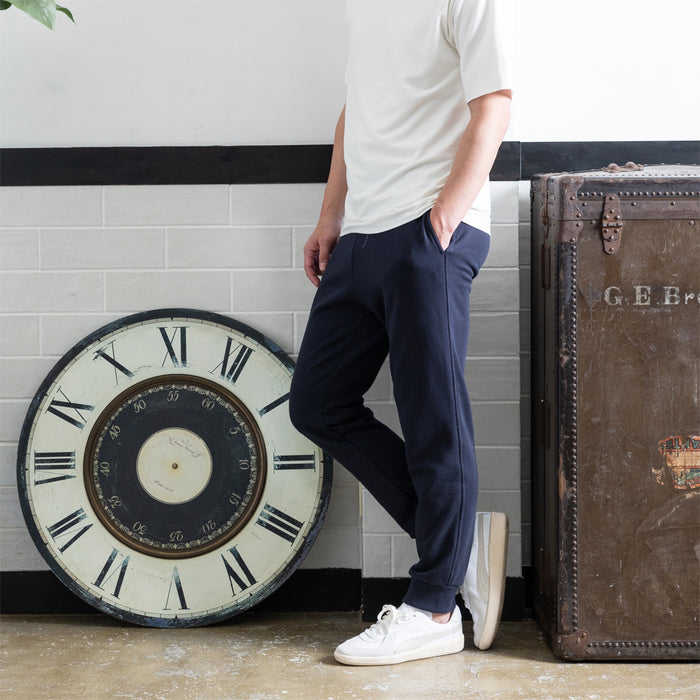 An elegant silhouette that is not too casual.

While sweatpants often have a strong casual image, these pants have a slightly slimmer silhouette that makes them easy to wear in everyday life.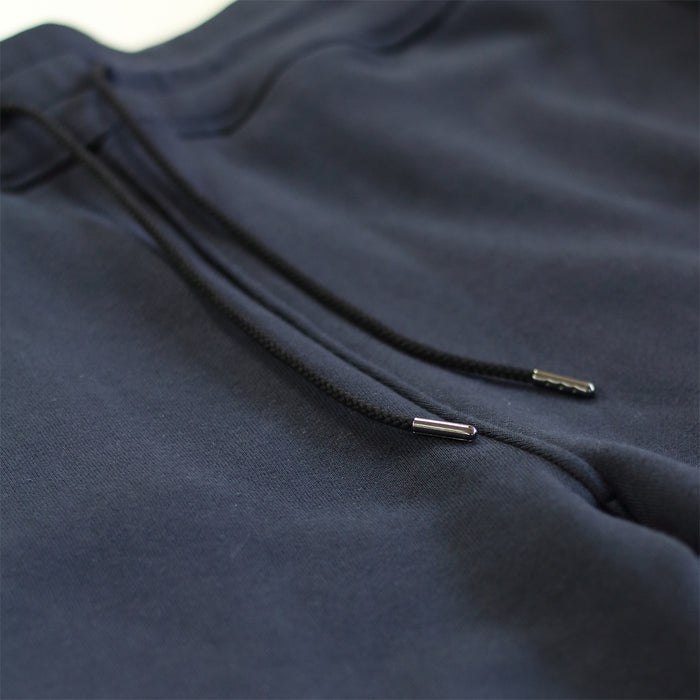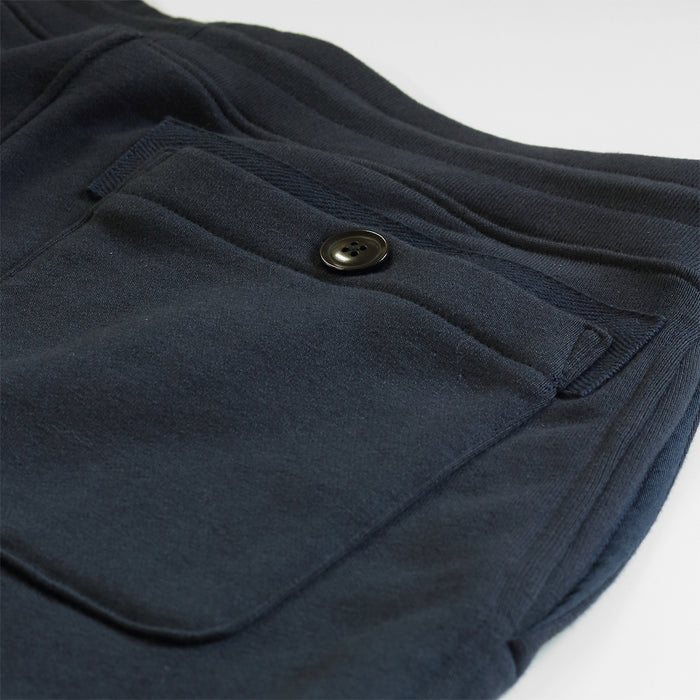 Additionally, the upper back pocket is reinforced with herringbone tape to prevent any fabric damage or stretching.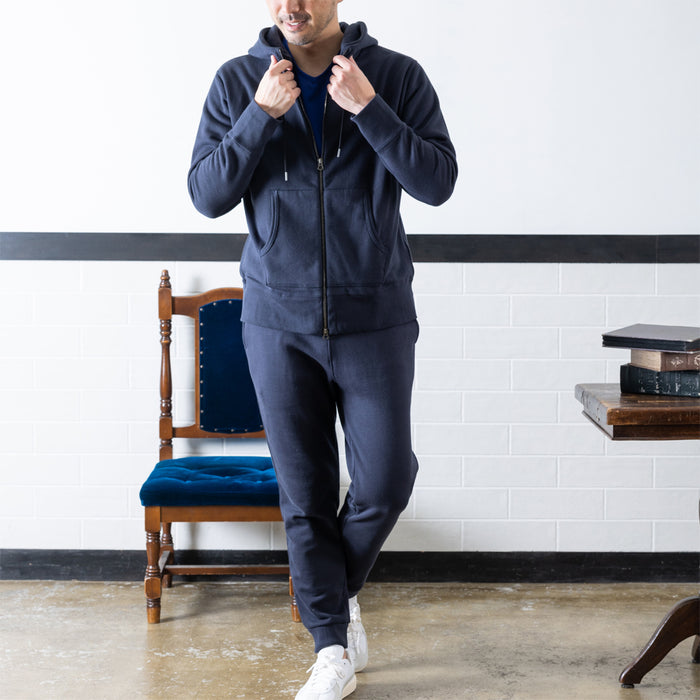 Recommended products for you