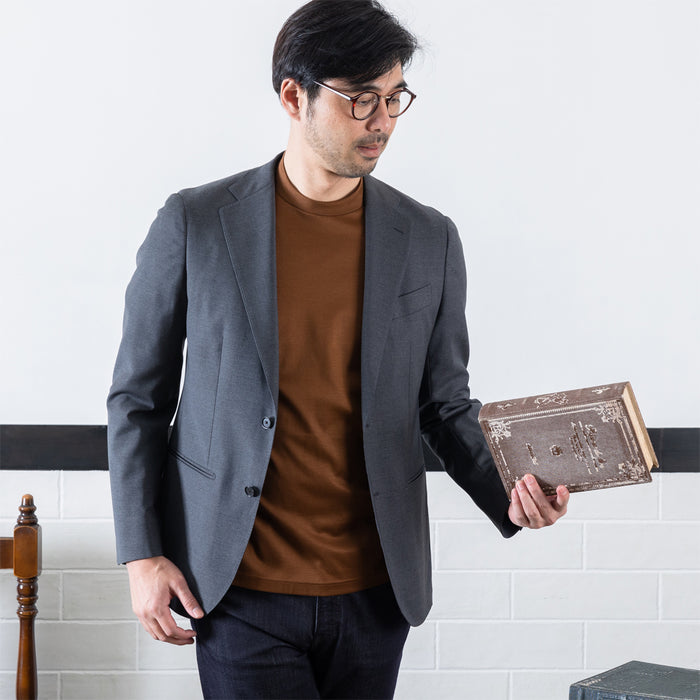 The best t-shirt to wear with a suit.

It goes well with suit jackets, and even when worn under a jacket, the collar of the t-shirt can be beautifully aligned with the neck. It also prevents the jacket collar from coming into direct contact with the skin and prevents sweat stains.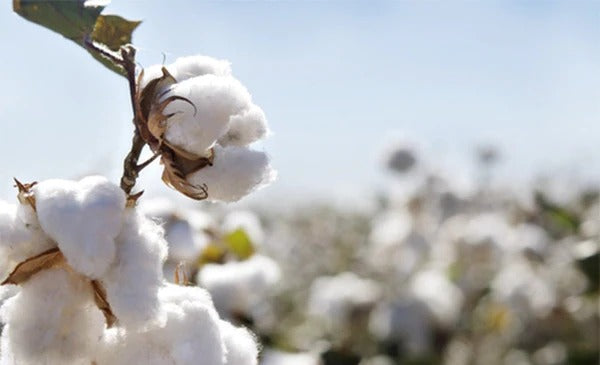 Extra-long staple fiber Supima cotton

The fabric is made from Supima cotton. This extra-long staple cotton (ELS) is produced only in certain hot and dry regions of the USA and is highly rare, with less than 1% of all cotton grown in the world. High-quality extra-long-staple cotton, which has the longest fibers of any cotton, is approximately 38 mm long, has excellent uniformity and the fibers have a natural twist to them.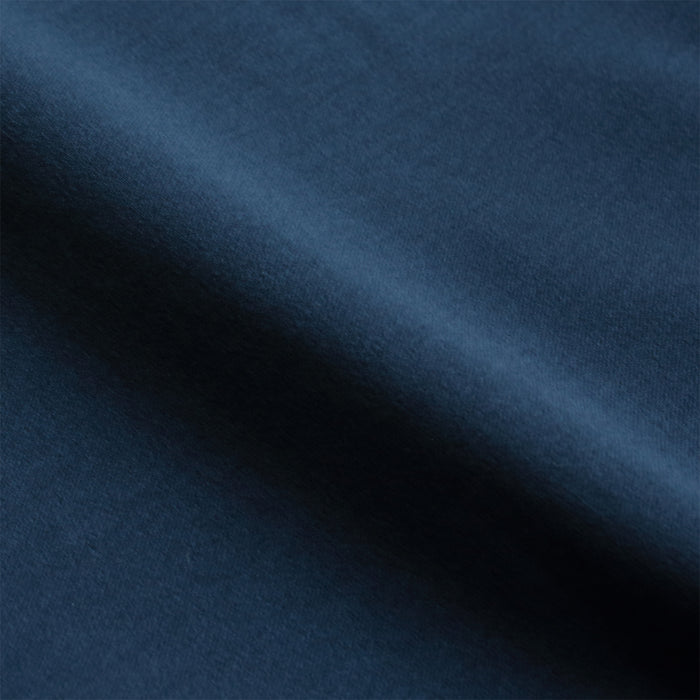 Material

The "88/2 Interlock" fabric is created by twisting two 88-count fine yarns and knitting them in a double-knit construction, resulting in identical smoothness on both sides. circlelabo's interlock fabric undergoes a unique mercerization process that applies alkali treatment and tension to the yarns twice - once at the yarn stage and once when they are turned into a fabric. This gives the fabric a smooth feel and a silky sheen, enabling more vivid colors to be expressed.
Recommended products for you